More than just a hostel in Trento province.
"
A welcoming, comfortable and modern stay to experience Trentino in a new way!
"
Ours is more than a hostel in Trentino. It is a place to enjoy a stay full of comfort. In addition to a warm welcome here, you will receive many tips to discover and live the most authentic experiences offered by our territory.
Rovereto, with its international museums, takes you on a journey through art, history, and science. The hostel is located in the heart of the historic center, in a recently renovated building. Inside, you will find a modern environment with functional furnishings. The rooms, all with private bathroom, are equipped with air conditioning, modern LED lighting, and free Wi-Fi. You will also have 24-hour access with electronic key cards.
A youth hostel, but not only. Often, the word "hostel" recalls the trips of the young, alone or in company. However, we also pay particular attention to families, sportsmen, school groups, and working travelers on the move. We offer tailor-made services.
Do you want to organize your weekend in Trento province (Trentino)? Are you passing through and looking for an affordable and welcoming place? Take a look at the solutions designed for you, and our holiday ideas!
In a Truly Strategic Place
Our facility is located in the heart of Rovereto, a city of peace. We are a few steps from important museums such as the MART (Museum of Modern and Contemporary Art), the Historical War Museum, the Depero Futurist Art House, the Science Museum, and Archeology… But there's more! Rovereto is a 15-minute train ride from Trento city center, with its Buonconsiglio Castle and the very famous MUSE. We're also only 22 km from Lake Garda with its beaches, water sports, clubs, and spectacular cliff climbing.
Starting directly from the hostel, you can go on beautiful walks, scenic trekking and adrenaline-fueled mountain bike trails. Moving by public transport or car, you can easily reach the natural parks of the region.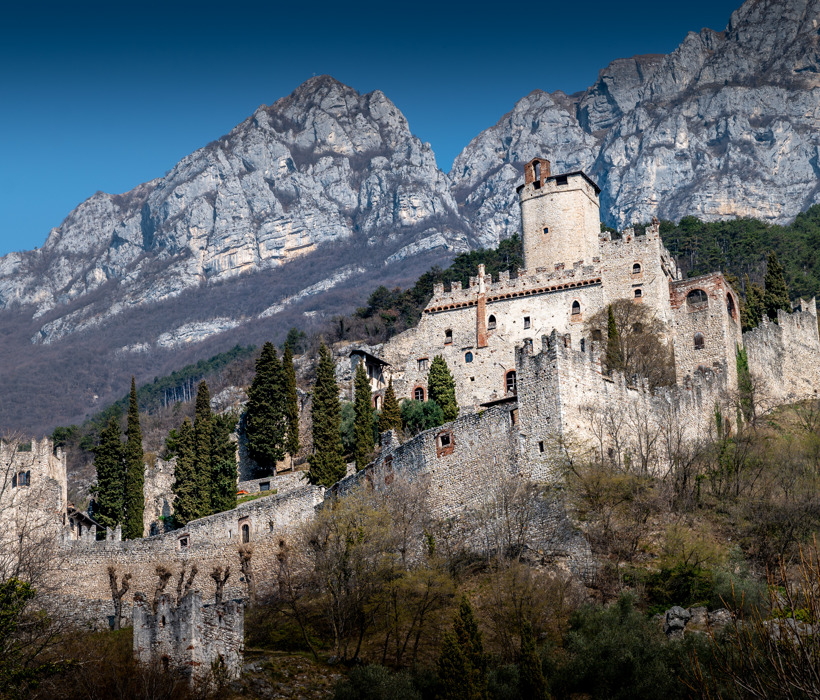 We are ready to give you the best advice
We don't want to be simply your starting point to fully discover and experience Trento province; we would like to be the compass that helps you choose the most beautiful and authentic experiences. You will discover that the knowledge of our team is truly strategic. We, who live the area every day, can give you many tips to live like a true "local".
Staying at our Hostel, you will also receive the Trentino Guest Card. The card allows you to travel for free on public transport, therefore ideal for "green" travel. The card also offers you numerous discounts at museums, shops, and attractions throughout Trento province.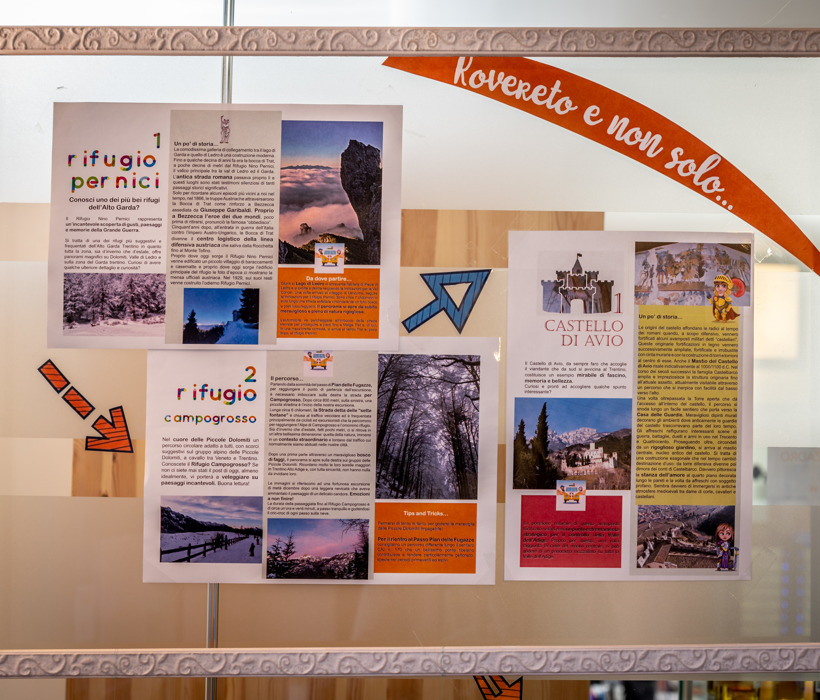 Our link with the city
We believe in the link between the hostel, the city, the territory and those who live here. For this reason
we have dedicated some space to the needs of local and traveling parents and children, by creating a Baby Point, sponsored by Unicef. It is a place separate from the hostel's interior and on our lane in the historic city center. All mothers and fathers can stop to breastfeed or change their infants in a nice and safe environment.
In summer, our large garden hosts events open to the city, such as concerts and open-air cinema.
One of the halls of the hostel can be rented by associations for their meetings and conferences.
Inside the hall, you can also admire the colorful works of local artists.
Come and discover us!